Antrad Medical is a Swedish MedTech company founded in 2008.
Our vision is to be the preferred partner for RF based thawing and warming. Our mission is to improve management of frozen biological material through RF technology.
Antrad is currently seeking an industrial partner to further develop and commercialize the technology and additional hospital and industrial applications.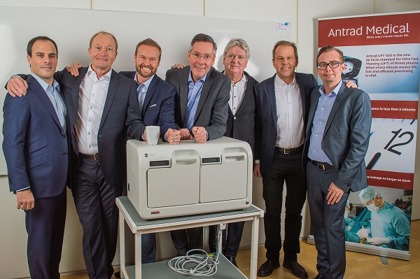 Antrad Medical AB
Finlandsgatan 14
164 74 Kista
Sweden